Massage Therapy in East Dallas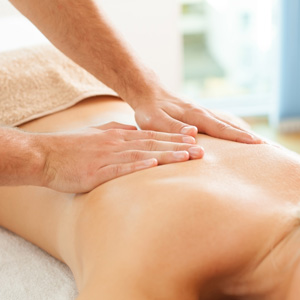 Heal in mind and body with massage therapy at BackMenders-Chiropractic With Care. Our talented, experienced massage therapist will work out knots, adhesions and old injuries to increase your range of motion and relax you. Don't underestimate the mental benefits of massage, either — just like physical activity, it gets toxins out of your body while allowing you to de-stress.
Everyone can benefit from our therapeutic, deep tissue-style massage. Only the pressure that feels comfortable for you will be used.
Complementary Approaches
Massage therapy focuses primarily on the muscles of the body. Muscles attach to bones, so when tightened, it can move your structure out of alignment. Dr. Kobdish will assist in realigning you, but if the muscles aren't addressed, the unhealthy patterns will continue.
Chiropractic and massage therapy work hand in hand, and if you're a patient with Dr. Kobdish, he may recommend that you receive regular massages. He's found that getting adjusted and receiving massages on alternating weeks can get you greater results.
Contact our office today to book your time for chiropractic or massage! Convenient appointment times are available early or late in the day.

Massage Therapy East Dallas | (469) 232-6363